As you may of been able to tell from the abundance from it on my cards yesterday, I just LOVE bunting! Whether on cards, bags, purses, or just bunting, it's guaranteed to suck me into buying it. (You may have noticed that a lot of things suck me into buying them. Hmmm..) So, of course, I had to do a 5 things I love bunting. Of course I did.
5. Multicoloured spotty bunting from the cotton bunting company is rather amazing. It's just so spotty! And triangulary! Is that even a word? I don't care!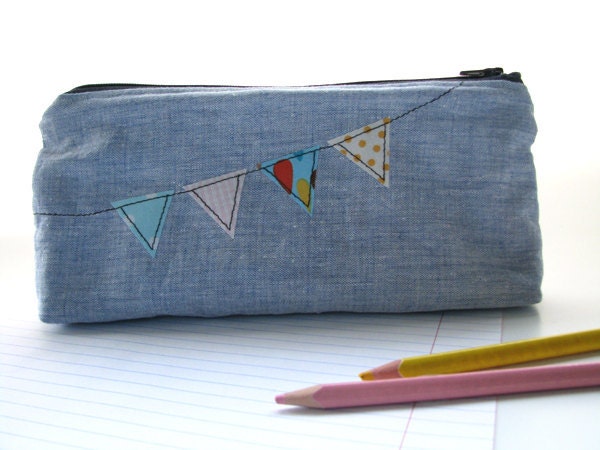 4. It's a pencilcase... with bunting. I am longing for it, longing for it's far superior ability to hold pencils.
3.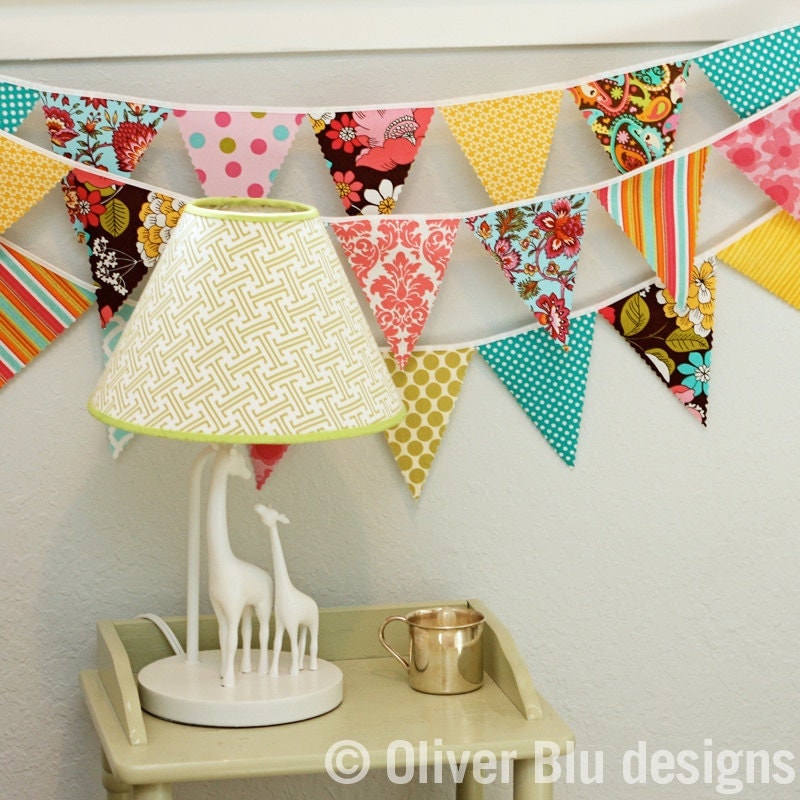 Aaah, the multicoloured amazing properties of multi coloured bunting. doesn't it just lift your mood after a hard day?
2.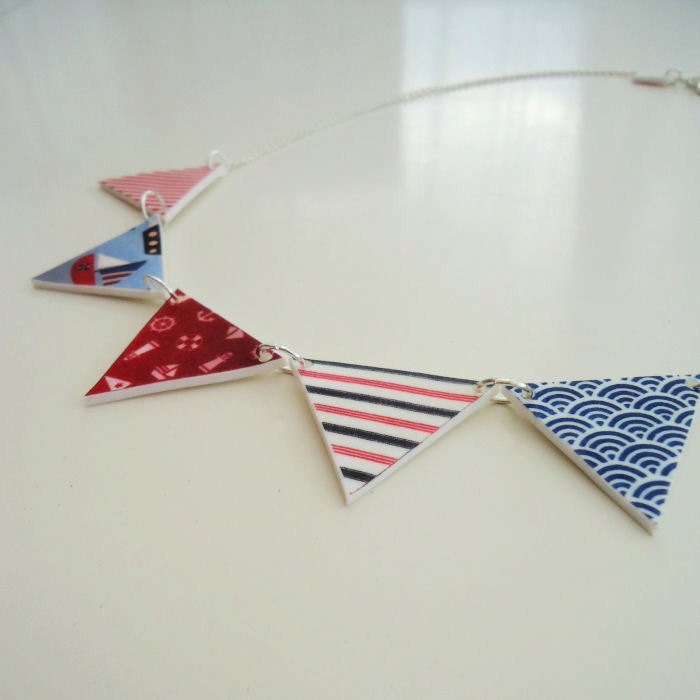 Bunting jewelry? Count me in! I love the nautical feel of the colours. It looks great, and the ceramic look is great.
1.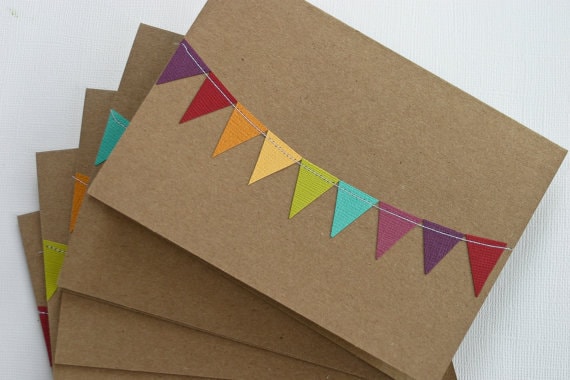 I think these notecards look awesome, and the colours look really vibrant agaisnt the brown.
Links
Hope you enjoyed!